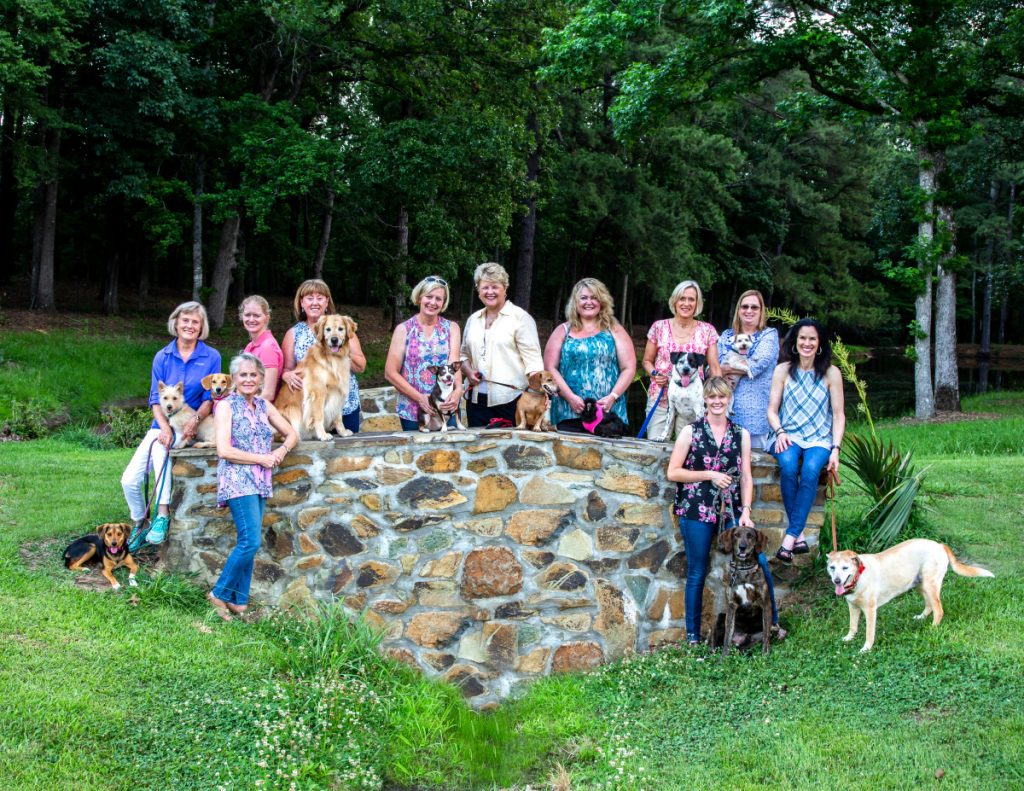 The Hoof and Paw Benevolent Society (H&P) was formed in 2012 with just five members. Originally organized to assist and improve spay and neuter programs in Fairfield County, SC. H&P expanded in 2015 to include cruelty cases as part of the mission. It was in this year H&P offered a reward for information leading to the conviction of the criminal who drug the young dog, Emmanuel, behind his car for many miles. With H&P's help, the assailant was caught and prosecuted for this atrocious act.
Today, our team continues advocating for abused animals, subject to much cruelty, by being their voice when there is no one else. This includes attending court hearings and lobbying representatives at both the state and county level in order to implement change. After seven years of working tirelessly, H&P is happy to report the no-tethering law went into effect January 2020 in Fairfield County, SC. This effort has improved the life of every single dog throughout Fairfield County.
Founding member Shirley Locklair said, "My responsibility is to the animals. I want each of them to have the love and attention they deserve. I listen to them and I AM THEIR VOICE." We think Shirley said it best. We lost Shirley in 2014, but her legacy continues on here at H&P. We are the voice, and the advocate, for innocent animals everywhere.
Won't you help us to make a difference in an animal's life?

Our Elected 2020 Hoof & Paw Officers
(Pictured left to right)
Margy Peterson, Marguerite Ferguson, Kathy Korash- Secretary,
Paula Spinale-President, Kathy Faulk-Vice President,
Minge Wiseman-Treasurer. (Not pictured: Janell Gregory & Jill Kuppens)
---
Continuing the Mission in Memory of our Former President

SHIRLEY LOCKLAIR (1962-2014)
The Hoof and Paw Benevolent society is a 501c3 nonprofit organization. Tax information available by request.